Creative Lab worked alongside product teams to launch SOS Alerts: a set of features in Google Search and Google Maps to help people quickly understand what's going on, and decide what to do, during a crisis.
Depending on how close you are to the affected area, you may get a notification on your mobile that directs you to this information.
In Search, you'll see maps, top stories and – when available – authoritative local information such as emergency phone numbers, websites, and translations of useful phrases.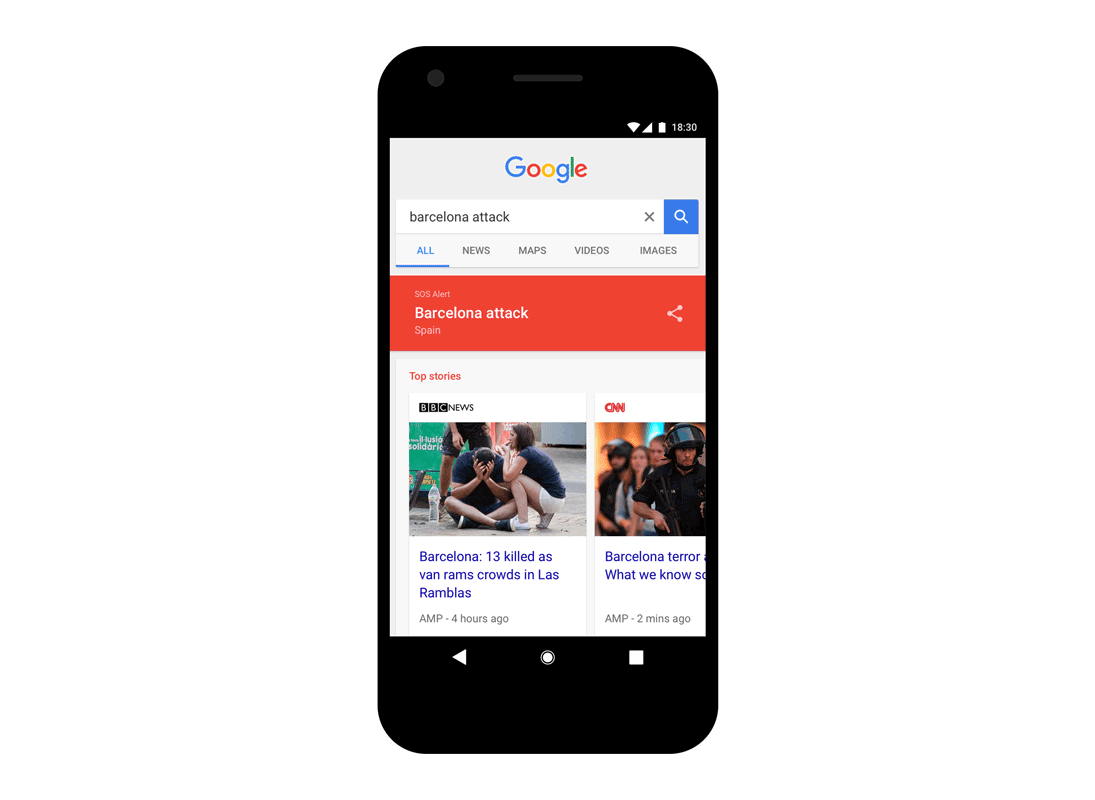 In Maps, you'll see a specific icon on the map and a tappable card with more information about the crisis. The map will also include real-time updates, like road closures and traffic and transit updates.
We hope you never need to use crisis response features, but if you do, they're designed to help keep you, and those you love, safe and informed.